© Wonders of World Aviation 2015-20
Part 28 of

Wonders of World Aviation

was published on Tuesday 13th September 1938, price 7d.


This part included a central photogravure supplement further illustrating the article on Saro Aircraft.


The Cover
Our cover this week shows a Southampton class flying boat in the air over the Needles, Isle of Wight. The Supermarine Southampton Mark II is a twin-engined bombing and naval reconnaissance tractor biplane. The type originally had Napier Lion Series V engines; later, Rolls-Royce Kestrels were substituted.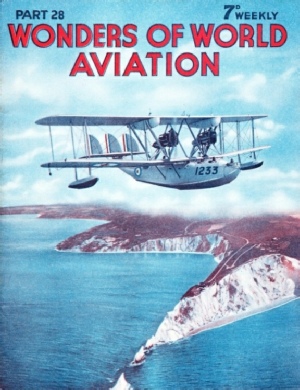 Contents of Part 28


RAF Operations Overseas
(Part 2)




Saro Aircraft


Saro Aircraft
(photogravure supplement)
Saro Aircraft:
Photogravure Supplement


THE BOMB-AIMER'S POSITION can be seen forward between the two pilots' seats in this photograph of a Saro London flying boat. To the right of the bomb-aimer's position are the three rows of switches which release the bombs electrically. The bombs are carried underneath the lower wings between the hull and the wing floats.


Saro Aircraft:
Photogravure Supplement - 2


MAIN WORKSHOP of Saunders-Roe, Ltd, at Cowes. It is sufficiently large to take from ten to twelve flying boats in various stages of construction. The doorway has an opening 150 feet wide and 40 feet high. This doorway is closed by six steel-framed sliding doors, each weighing five tons but easily operated by one man by means of hand gearing.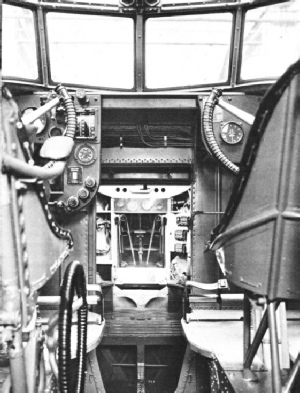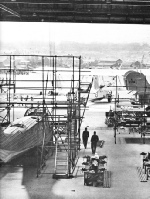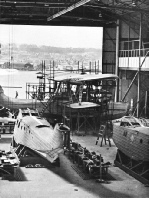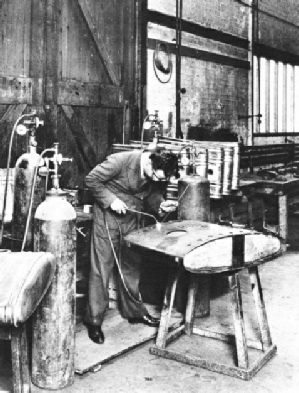 Welding in Aeronautics:
Photogravure Supplement


A PETROL TANK being built by welding the sections together. Before a welder is permitted to work on the construction of aircraft or their parts, he has to pass tests laid down by the Air Ministry. The test involve the making of different types of welded joints, all of which have to pass tensile tests, and one of which has to pass a microscopic test also. When a welder has passed these tests he is given a stamp with which to mark his work.
Contents of Part 28




Welding in Aeronautics
(photogravure supplement)
Contents of Part 28


"Solid" Meteorology


Training Boys in the RAF
(Part 1)