© Wonders of World Aviation 2015-21
Part 5 of

Wonders of World Aviation

was published on Tuesday 5th April 1938, price 7d.




The Cover
The cover illustration this week shows the aerodrome at Shoreham-by-Sea, Sussex.


Shoreham is now an official airport with customs offices. It serves the towns of Brighton and Worthing. It may also be classed as one of the pioneer British aerodromes, ranking next to Hendon and Brooklands.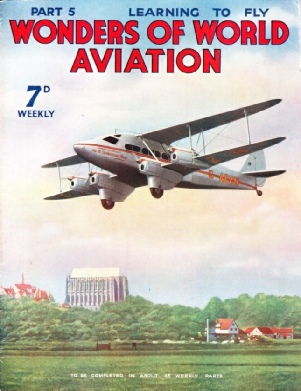 Contents of Part 5


(Part 2)


Bird Flight






Air Photography
(photogravure supplement)
Air Photography


Photogravure Supplement


HOW AIR SURVEY PHOTOGRAPHS OVERLAP ONE ANOTHER both in the direction of flight of the aeroplane and laterally where the lines of photographs join. The arrows indicate the path of the aeroplane. A signal light warns the pilot to steady the aircraft two seconds before each exposure is made.


Air Photography:
Photogravure Supplement - 2


THE EMPIRE STATE BUILDING, NEW YORK CITY. This picture provides a vivid illustration of the rectangular-block system on which New York is planned, and shows the way in which the high buildings cut off the sunlight from many of the streets. The Empire State Building is 1,250 feet high.
Air Photography:


Photogravure Supplement


MODERN AND OLD ROADS intersect at the roundabout near Haydock, Lancashire. The broad road is the Liverpool-East Lancashire Road, A 580, and the tree-lined road is an old Roman Road. An interesting feature is the farmer's tunnel under the new road, with the well-worn cattle tracks leading to it.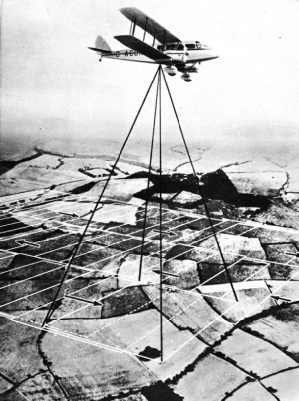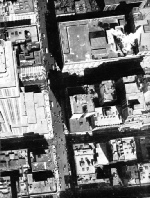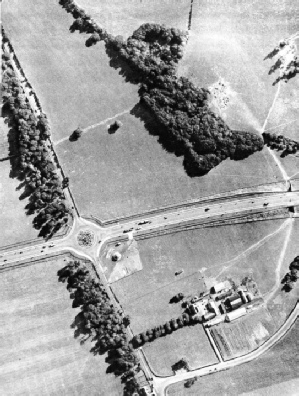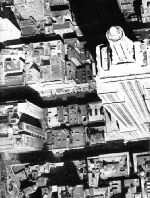 Contents of Part 5






(Part 1)