Part 16 of

Wonders of World Aviation

was published on Tuesday 21st June 1938, price 7d.


This part included a central photogravure supplement showing fighter aircraft. This section illustrates the article on Fighter Design.


The Cover
The subject of our cover picture this week is the Avro Anson in flight. This twin engine coastal reconnaissance monoplane is powered by two Armstrong Siddeley Cheetah IX radial air-cooled engines, which develop 310 horse-power at 2,100 revolutions a minute at 6,000 feet. The retractable undercarriage, which is an important feature of this design, is well shown in the illustration.


This picture later appeared as the colour plate with Part 30.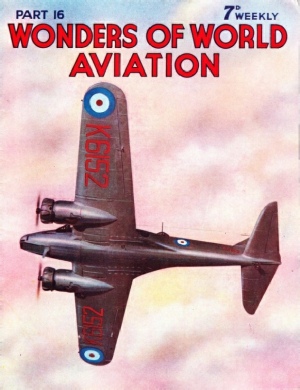 Contents of Part 16


(Part 2)








Fighter Design
(photogravure supplement)


Fighter Design:
Photogravure Supplement - 2


ENCLOSED COCKPITS, such as that on this Hawker Hurricane, are a feature of modern single-seater fighters. With speeds approaching 400 miles an hour, it is necessary to give the pilot the shelter of a closed cockpit if he is to be able to discharge his duties efficiently. High speed and good manoeuvrability are the essential requirements in a fighter aircraft.
Fighter Design:
Photogravure Supplement


TWO-SEATER FIGHTERS have been used successfully in the Royal Air Force. Today, however, the dingle-seater is the only type in production for the RAF. This picture shows Hawker Hart biplanes flying in formation. The Hawker Hart is a basic type of aircraft for a number of service types of aircraft including two-seater fighters.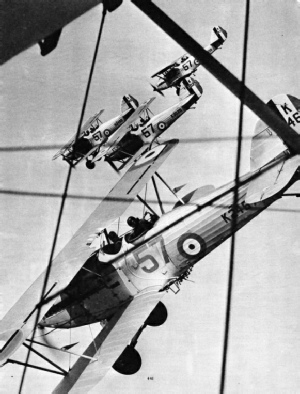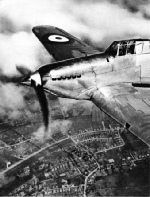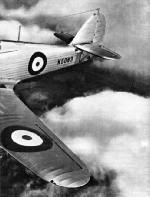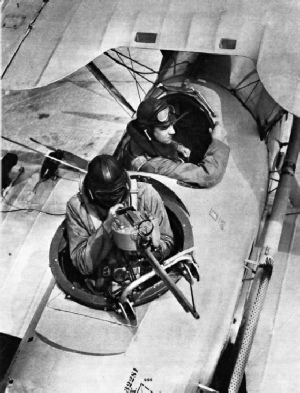 Fighter Design:
Photogravure Supplement - 3


A MOVABLE GUN is a feature in which the two-seater fighter differs from the modern single-seater fighter. The single-seater fighter may have as many as six or eight guns, but they all fire in a fixed forward direction, the method of attack being to aim the machine itself. The gun being aimed in this picture is of the camera type which takes photographs to show the accuracy of the gunner's aim.
Contents of Part 16




(Part 1)